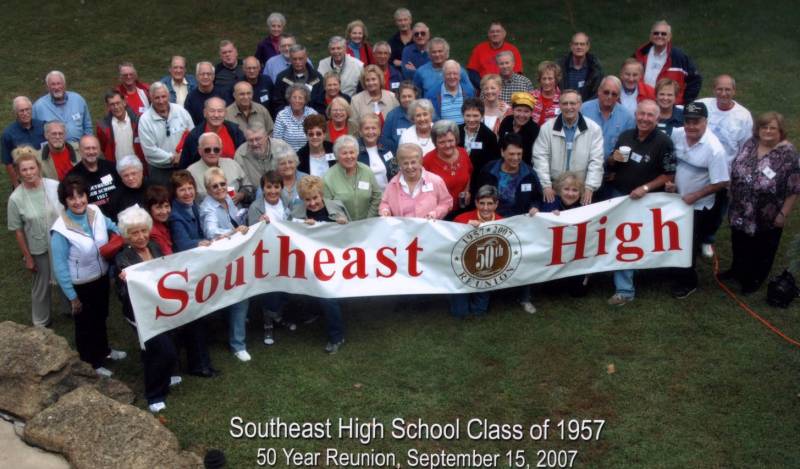 Below are close-ups of the group picture so you can see them better - however, it only includes people who had arrived for the Saturday event by the time the picture was taken.
Since we aren't exactly lined up, you'll have to go back and forth within the group for identity.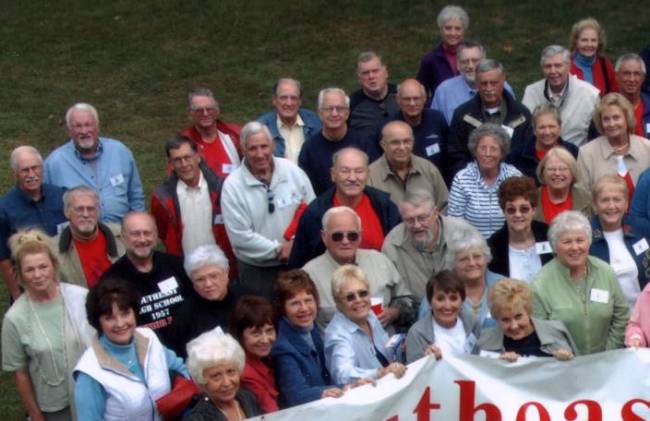 front: C.Colby, D.Budd, F.Anderson, R.Clark, J.Fenton, S. Hyer, S.McKenzie, C.Sejnost, S.Mitchell, 2nd:C.Collister, P.Holt, K.D.Jackson, D.Montgomery, P.Cranor, B.Argraves, 3rd:P.(Von)Williams, G.Young, F.Hearn, D.Mishmash, C.Brown, D.Stewart, R.Pixley, B.Miller back:K.Treece, B.Krueger, D.McQueen, J.King, D.Kelly, D.Black, C.Burnett, R.Durns, J.Spencer, C.Frazee, E.Adelman, J.Hey, R.Miller, J.Evans, F.Willhite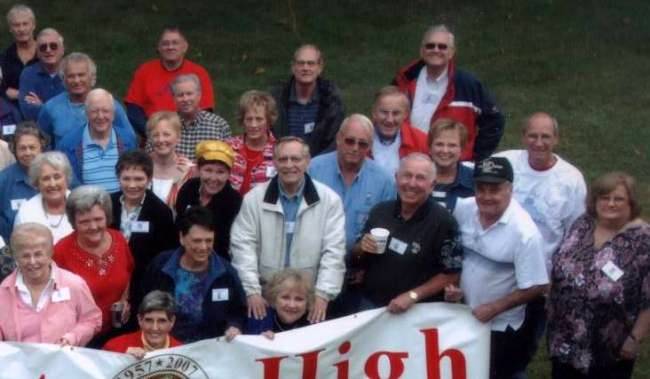 J.Graham, J.Plaskett, J.Curtis, P.Goldberg, N.Herr, D.Herr, J.Phillips, D.Warren, 2nd:C.Merritt, P.Gattensby, P.Bowden, K.Madden, A.Wright, P.Peterson, G.Thompson, C.Tapp 3rd:F.Hanna, K.Meigs, S,Prowell, K.Jones,Y.Schooler back:D.Wagner, J.Welch, S.Snyder, B.Perry, D.Jones, P.Spencer
This site will be used for candid shots from the 50th reunion. Please send your pictures to share with your classmates. Thanks.
Photos are organized by event. Click on links at left for photos.